YOUR EXPERT TREE

REMOVAL ARBORIST
Tree Removal Services in the Hawkesbury, The Hills, Blacktown & Penrith Area.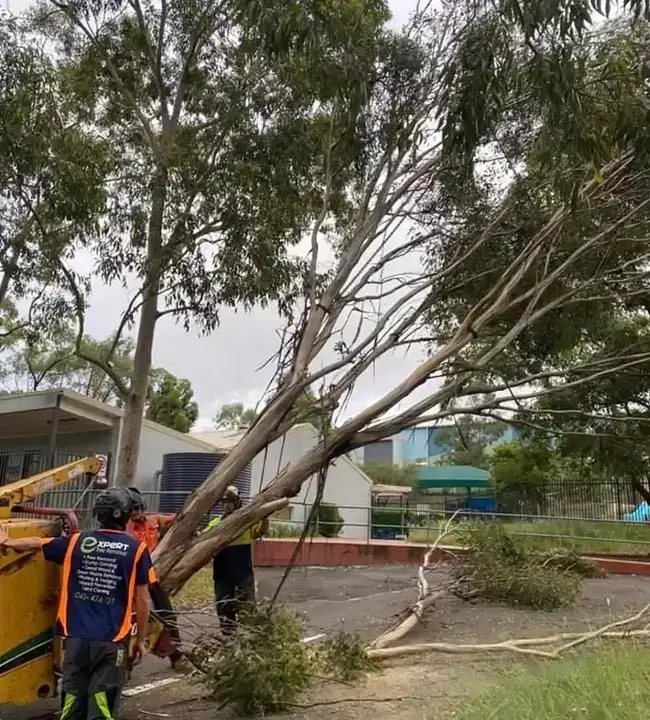 Our experienced arborist are skilled in all aspects of tree removal services.
TREE REMOVAL
Crane Tree Removal services for tight access and hard to reach areas.
CRANE HIRE
We supply Preliminary Tree Assessments, Impact Assessment, and Project Arborist Reports, to ensure a seamless transition for the arboricultural management of your site.
REPORTS
Do I need council approval to remove or trim a tree ?
Step 2: Fill in our questionnaire below
Agnes Banks, Hobartville, Sackville, Berambing, Hobartville, Richmond Lowlands, Bilpin, Kurmond, Scheyville, Blaxlands Ridge, Kurrajong, South Windsor, St Albans, Bligh Park, Bucketty, Leets Vale, Tennyson, Cattai, Lower Macdonald, The Devils Wilderness, Central Colo, Lower Portland, The Lowlands, Central Macdonald, Maraylya, The Slopes, Clarendon, Mcgraths Hill, Upper Colo, Colo, Mellong, Upper Macdonald, Colo Heights, Mogo Creek, Vineyard, Cornwallis, Mountain Lagoon, Webbs Creek, Cumberland Reach, Mulgrave, Wheeny Creek, East Kurrajong, North Richmond, Wilberforce, Ebenezer, Oakville, Windsor, Fernances, Perrys Crossing, Windsor Downs, Freemans Reach, Pitt Town, Wisemans Ferry, Glossodia, Grose Vale, Pitt Town Bottoms, Womerah, Higher Macdonald, Putty, Wrights Creek, Hobartville, Richmond, Yarramundi, Ten Mile Hollow
Before You Remove Your Tree: Get The Right Advice
Step 2: Fill in our questionnaire below
Yes, you can if the tree is located within three (3) meters of an external enclosing wall of a dwelling (measured from the center of the trunk at 1400mm above ground level) can be pruned or removed without the need for Council approval.  
A dead tree can be removed without the need for a vegetation permit providing it is not habitat for native fauna.
The common law allows a neighbour to prune overhanging branches provided you don't cause harm to the overall health or unbalance the tree. Any pruning is required to be less than 10% of the overall canopy of the tree and must be in accordance with the Australian Standard for Pruning Amenity Trees AS 4373-2007. All pruning works must be undertaken from within your own property unless you have the property owner's consent to enter onto their property. Although the tree owner's permission is not required to prune branches that are overhanging your property, it is advisable that in the interest of good neighbourly relations, you contact your neighbour to notify them prior to undertaking any pruning works.
Before You Remove Your Tree: Get The Right Advice
Step 2: Fill in our questionnaire below
| | | |
| --- | --- | --- |
| Acacia Gardens | Kellyville Ridge | Riverstone |
| Angus | Huntingwood | Rouse Hill |
| Arndell Park | Kings Langley | Ropes Crossing |
| Bidwill | Kings Park | Rooty Hill |
| Blackett | Lalor Park | Schofields |
| Blacktown | Lethbridge Park | Seven Hills |
| Bungarribee | Marayong | Shalvey |
| Colebee | Marsden Park | Shanes Park |
| Dean Park | Melonba | Stanhope Gardens |
| Dharruk | Minchinbury | St Marys |
| Doonside | Mount Druitt | Tallawong |
| Eastern Creek | Nirimba Fields | The Ponds |
| Emerton | Oakhurst | Toongabbie |
| Glendenning | Parklea | Tregear |
| Glenwood | Plumpton | Vineyard |
| Grantham Farm | Prospect | Whalan |
| Hassall Grove | Quakers Hill | Willmot |
| Hebersham | Richards | Woodcroft |
Before You Remove Your Tree: Get The Right Advice
Step 2: Fill in our questionnaire below
| | | |
| --- | --- | --- |
| Annangrove | Glenhaven | North Rocks |
|  Baulkham Hills | Glenorie | Norwest |
| Beaumont Hills | Kellyville | North Kellyville |
|  Bella Vista | Kenthurst | Rouse Hill |
| Box Hill | Leets Vale | Sackville North |
| Carlingford | Lower Portland | South Maroota |
| Castle Hill | Maraylya | West Pennant Hills |
| Cattai | Maroota | Winston Hills |
| Dural | Middle Dural | Wisemans Ferry |
| Glenhaven | Nelson |   |
Before You Remove Your Tree: Get The Right Advice
Expert Tree Removal Pty Ltd is a family owned business providing a premier tree service, where our team of professionals lead the way in the tree industry, operating across the North-Western, Western Sydney, and the Hawkesbury Regions.
Therefore, we provide residential and commercial tree service throughout these areas.
Expert Tree Removal Pty Ltd offers a wide variety of services, from tree trimming, to pruning, tree removal, stump grinding, and arboriculture reports.
Firstly, our experienced and trained team are skilled in all areas of arboriculture, with in-depth knowledge, the  right tools and the right attitude to get the job done.
Secondly, our customers' safety and satisfaction are our highest priority.
Thirdly, we provide 24/7 emergency response, in cases of storms and floods, and are equipped with the most modern equipment to handle any situation.
Finally, all our staff share the same Expert Tree Removal passion for quality and exceptional service. In most cases we can provide same or next day free quotes. Our team of assessors will make dedicated appointment times to suit your busy schedule.
Expert Tree Removal Pty Ltd pride themselves on delivering a reliable tree service, with a 5-star reputation.
Fully Insured & Licensed Professionals
The safest, most reliable and professional


Tree Removal
Services
you'll find!
Do you need help with tree removal, tree trimming, land clearing or arboreal reporting?.

Our dedicated and friendly team are here to address all your tree service needs. From the very first point of contact to the end result, we provide a seamless premier tree services. We pride ourselves on delivering the very best customer service to meet all you tree service needs.

Call the team at Expert Tree Removal now for a FREE on-site quote.
Make An Enquiry or Request A Quote
Contact us today; free quotes, fully insured! We promise to beat any written quote.
Follow Us On Social Media:
Fill out the form below to request your no obligation FREE quote